Paper Bag #38 Highlights ~ Baggers Banquet ~ the Grocery Bag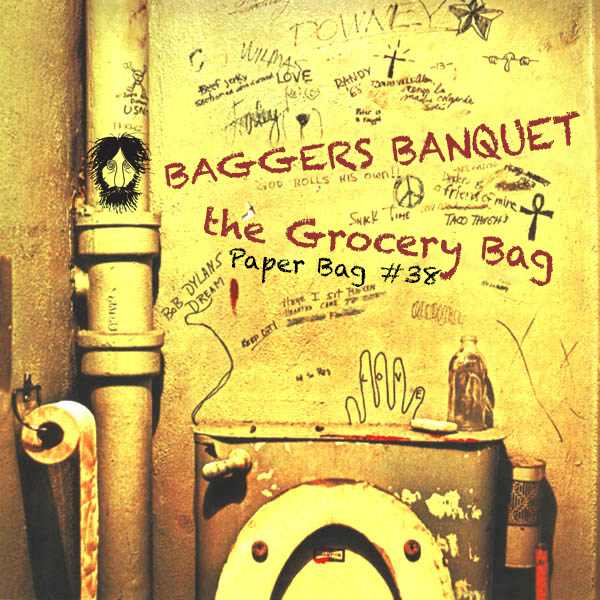 The Players
Name
Bag #38 shirt name
Bag 38 shirt #
Name
Bag #38 shirt name
Bag 38 shirt #
Our Founder
Ladie's Auxilliary
Mike Guido
GUIDO
63
Sue Guido
SOBE SUE
108
Tony Rome & the Cheese Calzones
Pam Sprague
TWINNING
1
Scott Savitt
THE TRUTH
Dawn Barca
DAWN
48
Mary Mc Andrews
MAMA CHEESE
34 YEARS IN THE BAG
Desiree Xefos
XEFOS
44
Laura Daddona
ANZ
2
Sue Lesco




Marianne Bisson
DOUBLE CHEESE
21
Suzan Coffey
MRS COFFEY


Judy Davis
HEAD CHEESE
1
Amy Hof
AIM TO DANCE
1
Beth Jewell
FETA
26
Susie Cummings
SUSI
523
Gia Cerone
SIDE O SAUCE
02/07/02
Karen Sprague
TWINNING
2
Ali Bardeguez
SGT USMC
11
Betsy Parkinson
BETSY


Cheryl Schrufer
STILT LADY
19
Christine Schwab
Spk2ya
29
Vocalists
Ruth Ketchell
R.I.P. RICH
121214
Denise Corazón
LAST CALL
23
Cindy Symanski
HARLEY GIRL
23
Allen Santoriello
CON MAN
23
Melissa Perlman
MOM
32
Tony Barca
OLD DUDE
67
Emma Guido
HABEAS CORPUS
1L
Paul Weber
DENTIST DUDE
69
Sara Guido
SENIOR
20
Joan Fortin
KRISPY KREME
13
Dee Antonucci
MISSING MY PHLANT
23
Dawnette Darden
SUN
7
Lisa Garafalo




Ricky Roche
RICKY
15
Liz Barbini
CLIYOBELL


Lee Thompson
VAGITARIAN
68
Yohanna Olsen
YOLO


Paul Esposito
PETTITTE POSADA WILLIAMS <<one on top of another>>
46-20-51
Eileen Lombardozzi
LEEN CUISINE
13
Dave Franklin
RAVE
13
Denise Chapman
DEE CHAP
49
Chris Casper
CASPER
96 TEARS
Jeanne Guido- Sielaff
MIKE GUIDO S MOM
10
Ellen Dumlao
BLUEBERRY
3.14159
Lauren Gander
MAMA GOOSE
4321
Tammi Wolfe
NYO NYO
11?
Liz Goodman
THINLIZY
8
Kenny Forgione
PAPPY
7
Christine Liske
GYPSY SOUL
60
Kristin Seely
KK ROOKIE
21
Danielle Guido
GUIDO GIRL
23
Guitarland
Jessie Galm




Joe Anziano
JOEY
<fedora>
Laurie Giovanneillo
TRIPLE G
13
Mike Cummings
JIM PIN
7b5
Theresa Hart
Rx BLONDE
10 1/2
Dave Morris
DAVE MO
11
Gina Fox
HANNAH S MOM
10/11/07
Mike Flyntz
FLYNTZ
.010
Julie Esposito
2 MANY BREAD CRUMBS
26
Mike Nugent
MOONMAN
<moon>
Sharon Cook
COOK
7
Patrick Cummings
PATENT
#7,241,948
Leonora Cicio
PEACHES
10
Joe Scollo
JoScoLo


Dawn Gund
NAKED BODY GUITARS
11
Rick Horvath
NOODLES
B#
Loren Roye
LOREN
#1 REALTOR
Tom Pecoraro
PEDAL RACKS
2
Sue Larsen
<<blank>>


Greg Zant
FLYING CHIP
8
Erin Donahue
NUNSENSE
30
Gus Karras




Donna Donahue
DONNAWHO
7
Johnny Cola
ADRIANA'S BANDPA
<<face>>
Susette Franklin
SUSETTE
62
Brian Hauff
WALK ON


Anne Marie Nunziata
Q & A


Jimmy Gallagher
G STRING
06
Corina Antonucci
LITTLE PHIL
21
Larry Fitzgerald
FITZ
7 FORGIVENESS
Blank Hauff
<<blank>>


Mike Barberich
BARBERICH
45rpm
Andi Priest
PETUNIA
24
The Keyboard Ghetto
Sarah Coffey
SARAH


Gary Quenqua


Q
Susan Hennings
THE LAST
MRS LOWE
Larry Ketchell
TWING!
50
Amy Hennings Sue
AIMALAH


Ed Lesco




Bonnie Cheirif
AHAD
1
Joe Samuels
ROAST BEEF
$22.80/lb
Karen Titone
KAREN
10
Rich Campbell
MARATHON MAN
4:18
Sharon Tursi
I M WITH PETE


Mark Bonder
BONDEROUS
23
Grace Tursi
SKID ROW KID


The Down Wind Horns
Chiaki Thompson
eastwood <<all lowercase please >>


Lenny La Pinta
MAESTRO
61
Susan Turner
SOOZ
13
Ron Fox
HANNAH S DAD
10/11/07
Gayle Benson
ROADIE


Jason Chapman
CHAP
49
Jessica Cheirif
SHALOSH
3
Ed Leone
LONESBONES
10 1/2
Bubbles Carucci
BUBBLES
10
Barry Titone
BTRITONE
10
Blank Michaels
<<blank>>


Jimmy Cordara
CORDARA
219
Amy Oliver
ACES
1
Adam Seely
FRESHLY SEEL D
$1.99/lb
Debbie Regan
HEY! I CAN SING!
2
The Harmonica Section
Janice O Rourke
JANICE
15
Paul Shields
PABLO
64
Heidi Weber
FLOSS
32
Joe Santino
RHYTHM & HUES
f 5.6
Dawn D Amato
DBLE D


George Ranzette
HERB
9 1/2
Nancy Sacca
NANCY


Joe Gander
PAPA GOOSE
1234
Category 5
The Bass Section
Gary Troy
TROY
24
Tom Flyntz
TBONE
<bass clef symbol>
Vinnie Quenqua
VINNY
Q
Lester Saldinger
LES FILLING
20
Bob Barbini
SLOMO


Stephen Michaels
RAMONE
23
Steven Ianucci
NUCCI
7
Rich Benson
ALMOST FREE


John Wittenborg
SALTY
50
Bob Ericson
ELEVATOR
88
Annie Schmidt
SCHMIDTY


The Paper Bag Drum Section
Bob Schmidt
SCHMIDTY


Scott Kistenberger
custom K


John Ziliani
SHAKA
14
Don Larsen
FOUNT OF USELESS INFORMATION
18
Ez Bardeguez
EZ
7
Jimmy Varelas
JIMMYTHEGREEK
59
Garrett Bardeguez
MOBILE WRENCH
7
Steve Finkelstein
JUNGLE JU
TOO
Marty Ruppert
MARTY
61
Eel Nietsleknif
LOS FONOS
11
Marya Ruppert
MARYA
7
Billy Onesios




Richie Stankiewicz
VERMONT RICHIE
23
Brendan O Keefe
BOOSH
10
Kris Symanski
KRIS
23
Chris Hart
CHRISPY
10
Anthony Alcamo
TONYDRUMS
99
Keith Lombardozzi
DOZZI
14 YRS
Martin Kennedy
THE DUDE
00
Ben Greenspan
MAX THE CAT
88
Adeline Ruiz
HARLEY
14
Tom De Renzo
KRONOS
59
Julianna Barca
JUST
2018
NCPD Emerld Society Pipe Band
Tom Ruppert
RUGHEAD
2
Mike Bartlett
CAKES
184
Mary Ellen Ruppert
MARY ELLEN
11
Leo O Hara
CHIPPY
22
Erik Symanski
ERIK
23
Bob Riordan
<<blank>>


Michael Curley
CURLEY
7
Denise Robbert
LIL DRUMMER GIRL
24
Don Moore
GRANDPA D
53
Dick Hanley
HANLEY
9
Neil Gallagher
MAJOR
7
Brian Mc Cormack
CRUSHER
108
Ed Judd
CAN CAN
#1
Terry Loughlin
FUZZ


Louie Catalano
LouBallz
13
Rick Congro




Bob Barca
NOT SO OLD DUDE


Devin Ross
A.D.D.
126
Mike Ringle
MIKE R
57
George Morrish




Pete Lucchesi
PETE THE KILLER
323
Terry Quinn




Martha Quenqua
MARTHA


Sound
Gerry Donahue
RETIRED AGAIN
10
Phrögk Perlman
PHRÖGK
- 1
Matt Brescia
BRESCIA
26
Tom Heinisch
SK AARP
51hz
Marie Gallagher
MINOR
7
Scott Hartmann
MID FREQ
26
Joe Gander Jr
GOOSE
90
Chip Sciacca
CAPTAIN CHIP
19
Mark Gunton
SOUTHERN FAIRY


Video
Rebecca Gunton
NORTHERN MONKEY


Ralph Porcelli
MUTHACRISPA
54
Kevin Brescia
BRESCIA
22
Ralph Esposito
SPOMAN
9/11
John Gerardi
JOHNNY G
7
Steve Porcelli
EKOGUY
39
Richard Franklin
BOTZ
10
John Molloy
THESMOKEGUY.COM
65
Jon Franklin
TURTLE
13
Mr. Guido's Staff
Laura Degnan
MIDNIGHT RAMBLER
66
Tom Russo
RUDO
14
Chris Coffey
MR CLEAN


Jim Mola
JIMMY
29
Jennifer Riccoboni
JEEVES
12
Bill Mason
BILBO
3971
Marie Riccoboni
JEEVES
10
Bruce Sautkulis
TOASTMASTER
1
Nick Dubanos
DUBANOS
54
Mark Coffey
MR COFFEY


Maggie Mc Queen
ACES
2
Sean Walsh
WALSH
338
Laura Weber
NICO
13
The Door Crew
Rose Weber
PONY GIRL
19
Frank Varipapa
AIR TUNA
99
Austin Hennings
ALL ABOUT THE BASS


Jack Brescia
TOW TRUCK JACK
61
Jarrett Pagano
JARRETT
23
Gloria Vasco
GT
2
The Group W Bench
Maureen Martin
MO
20
Richard Degnan
DR DEGS PhD
26
Karl Rivenburgh
FOTOG
96
Tom Fischetti
FISH
33
Mike Cantoni
FASCIA
206
Ken Tobin
FIELD SIXER


The Construction Crew
Gary Francke
NEWBRIDGE INN
9
Adam Schwab
SWOOGIE HOWSER M.D.
05
Larry Goodman
LARRY LUV
66
Lisa Layton
CAN CAN
#1
Steve Sobstyl
COACH STEVE
11
John Parkinson
BIG JOHN
96
Larry Lupo
OD
20/20
Larry Showman
BONES
5
Jay Caputo
CHIEF
69
Jeremy Showman
JSHOW
555
Charlie Costello
& SALUTATIONS
69
Justin Showman
THE TERDBURGLAR


Rich Ostrowski
SKI
69
The Beer Crew
Russell Castriogiavanni
LITTL BRUDDA
47
John Christison
BARCREEP
4Q2
Bob Coffey
BROTHER BOB


Peggy Christison
THE ALIEN
69
Mark Klein
www.liblues.com
106
The Staff
Bob Koloski
BON TON BOB
5
Eddie Parkinson
BIG ED
33
Kenny Priest
3 MORE YEARS
813
Brian Young




Jim Savalli
CLARK KENT
27
Walter Symanski
WALT
23
Mike Guido I I
OFFICER GUIDO
19106
Kevin West
CRANKY BOY
2
T C Marino
LOWE GENES
7
Rob Smith




Simon Cheirif
SHTAIM
2
Mike Bartoldus
PHELPS
60
Shannon Lowe
SHANNANIGANS
6
Mike Molloy
UNCLE MEAT
7
George Vignola
BIG BALLS
5
Mulcahys / Nutty Irishman
Pete Tursi
SKID ROW PETE


John Murray Jr.
JOHNNY CASH
55
Wally D Amato
WALLYWORLD
15
Billy O Sullivan
BILLY O
69
Jim Mc Glynn
MC GLYNN
26
Mike Zwart
ZWARTY
86
John Coffey
BROTHER JOHN


Rick Capiello
RICK LIGHTS


Jonah Brill
STRONG SILENT TYPE
23
Mike Gaudiello
RODCHESTER MIKE


Lee Rasler
LEE
69
Allan Dorman
DORFMAN


T J D Amato
TJ


Meaghan Keane
MEME
2
Mike Mc Elwee
JANIOR


Larry Schumacher
ANGRY POSTMAN
338
John Court
FREE HI - FIVE
5
Chris Mc Dermott
Mc D
22
The Songlist for
Paper Bag #38
~ Beggars Banquet ~ the Grocery Bag
song #
song title
artist
Paper Bag vocalist
1
Opening - Can Can
Shop Rite
2
Paper Bag Theme Song
the Phil Gagliano Band
3
I Don t Wanna Work
Todd Rundgren
4
Lady

Marmalade

Patti Labelle
5
Black

Cow

Steely Dan
6

Strawberry

Fields
Beatles
7
Scenes from an Italian

Restaurant

Billy Joel
8
Too Many

Fish

in the Sea
Marvelettes
9
Jambalaya
Creedence Clearwater Revival
10
NCPD Pipes and Drums



| | | | | |
| --- | --- | --- | --- | --- |
| NCPD Emerld Society Pipe Band | | | | |

11
Black Horse and a

Cherry

Tree
KT Tunstall
12

Lemon

Song
Led Zeppelin
13
Incense &

Peppermints

Strawberry

Alarm Clock

| | | | | |
| --- | --- | --- | --- | --- |
| Corazón, Denise | Forgione, Kenny | | | |

14
Pulling

Mussels

from a Shell
Squeeze
15
Uptown Funk
Bruno

Mars

16
Zoot Suit Riot

Cherry

Poppin' Daddies
17
Got My Mojo Workin'
Paul

Butter

field Blues Band
The Body Bag
18
Thrill is Gone
BB King
19
It's My Party
Leslie Gore
20
Delta Lady
Joe Cocker
21
When a Man Loves a Woman
Percy Sledge
22
Walk Away Renee
Left Banke - Michael Brown
23
All Right Now
Free - Andy Fraser
24
I Just Wanna Have Something to Do
Garbage - Tommy Ramone
25
Dixie

Chicken

Little Feat
26
Coconut
Harry Nillson
27
Crosstown Traffic
Jimi Hendrix
28
Go All the Way
Raspberries
29

Cinnamon

Girl
Neil Young
30
Even Flow
Pearl

Jam

31
Sympathy for the Devil
the Rolling Stones
Drum Solo ~ Designer Bag Contest
32
Hot Fun in the Summertime
Sly & the Family Stone
33
A Taste of

Honey

Herb Alpert
34
Cut the

Cake

Average White Band
35
Savoy

Truffle

Beatles

| | | | | |
| --- | --- | --- | --- | --- |
| Forgione, Kenny | Franklin, Dave | | | |

36
All About That

Bass

Meghan Trainor
37

Peaches

en Regalia
Zappa
The Body Bag
38
God Bless the Child
Blood Sweat & Tears - Lew Soloff

| | | | | |
| --- | --- | --- | --- | --- |
| Weber, Paul | Pollack, Joan | | | |

39
Rock and Roll Hoochie Coo
Johnny Winter
40
Brown Sugar
Rolling Stones - Bobby Keys
41
Beverly Hillbillies Theme
Earl Scruggs - Donna Douglas
42
Mama Told Me Not to Come
Three Dog Night - Jimmy Green

spoon

43
I Feel Free

Cream

- Jack Bruce

| | | | | |
| --- | --- | --- | --- | --- |
| Saldinger, Lester | Casper, Chris | | | |

44
Stand by Me
Ben E King
45
We're Not Gonna Take It
Twisted Sister - AJ Pero

| | | | | |
| --- | --- | --- | --- | --- |
| Thompson, Lee | Esposito, Paul | | | |

46
Stay With Me
Faces - Ian McLagan
47

Chicken

Fried
Zac Brown Band

| | | | | |
| --- | --- | --- | --- | --- |
| Roche, Ricky | Dumlao, Ellen | | | |

48

Sugar

Magnolia
Grateful Dead
49

Salt

of the Earth
the Rolling Stones

| | | | | |
| --- | --- | --- | --- | --- |
| Forgione, Kenny | Roche, Ricky | | | |

the Wheel
50
White Room
Cream

| | | | | |
| --- | --- | --- | --- | --- |
| Forgione, Kenny | Thompson, Lee | | | |

51
Build Me Up

Butter

cup
Foundations
52
Louie Louie
Kingsman
53
You Keep Me Hangin On
Vanilla Fudge
54
One Way Out
Allman Brothers
55
Twist and Shout
Beatles
56
Living on a Prayer
Bon Jovi
57
Born to Be Wild
Steppenwolf
the Opening Letter
Introducing Paper Bag #38

~ Beggars Banquet ~

the Grocery Bag

also featuring - the Body Bag - music by artists that died this year

Tues June 30, 2015 at Mulcahy' in Wantagh

Paper Bag #38 !


And away we go! As usual, the Executive Board meetings were an absolute pleasure. The 19 members of the Executive Board have a total of 574.5 bag years of experience, for an average of 30.24 years each. That is a lot of Bag time in one small room. There is much wisdom and much buffoonery. We generally follow Robert's Rules, or no rules, until we get to the places where we follow Guido's Rules. We came to the War Room in Janu-ary with a blank list and after 3 meetings and input from the vocalists we have come up with a great song list.

Baggers Banquet ~ the Grocery Bag is a very strong theme. The final decision was not made until the last meet-ing when it triumphed over a worthy contender. It is fas-cinating to me that several dozen people, using tenuous connections to food as the criterion for selecting songs, can come up with a list that is powerful, diverse and just very cool. We will also perform selections from the Beg-gars Banquet album by the Rolling Stones.

As for the Body Bag, this year we are remembering: John-ny Winter, Leslie Gore, Tommy Ramone, Bobby Keys, Jack Bruce, Joe Cocker, Ian McLagan (Faces), Michael Brown (Left Bank), AJ Pero (Twisted Sister), Jimmy Greenspoon (Three Dog Night), Lew Solof (Blood Sweat & Tears), Andy Fraser (Free) and of course Donna Doug-las (Elly May Clampett)

Advance sale tickets will again be $25. The ticket price at the door will remain $30. We will also be collecting dona-tions toward the restoration of the stage rigging at the site of the After Bag - Peckfest, which was destroyed during a winter storm.

Visit the Bagsite early and often. Keep those cards and letters coming. Remember, no lyric sheets for the lead vocalist or risk a Guido hissy-fit. Learn your words.

Tow Truck Jack says: Support ~ Enjoy live music.
the Program
one word ~ EdLowe

EdLowe liked the Jim Small Band & Amityville, so I saw him a lot. Plainly & simply he was just a great guy to spend time with. The most famous face in the place always had time to talk to anyone who approached him. He loved the Bag & enjoyed it at its purest essence. EdLowe's written work will last forever. You can go to Newsday.com right now, type "Ed Lowe" in the search box and read EdLowe stories. You can read his books. However, it is his abilities as a storyteller, in person, that we have lost. The guy in the Irish sweater and tweed cap standing at the bar, big freakin' smile under a rented moustache, entertaining us with stories about us. He was a fascinating guy. I think of him every time I sit down to type. I shall endeavor to be descriptive, honest and above all, to be succinct!

Peas & carrots, peas & carrots, peas & carrots …

Brian Mulhern was one of 4 guitarists to participate in Paper Bag #1 at The People's Picnic in Whitehall, NY. During the late 70's, Brian played in several bands in and around the Huntington area often teaming up with his brother Kevin as (what else?) the Mulhern Brothers. I mixed sound for them several times at Chelsea's. Sally Scudder played keyboards and sang in many bands with numerous Bag members. Sally was great to have in the band. Perfect pitch, big smile, never complained, always had fun. Every time the Jim Small Band plays, I look over to the other side of the stage and I can see her, boppin' and tappin' her bare feet. Savannah Joe Kommnick was a bright ray of happiness that cut through the smoky air and shined into your heart. He was always ready with a joke, your favorite libation, or an absurd movie quote. This year, Billionaire is dedicated to Savannah Joe. Adam Calaci played bass and sang in some of the most successful bands to ever play on Long Island. On stage, Adam was a solid presence. His bass playing was strong and yes, it was loud. Backstage, he was a very, very funny man. Bruce Rogers had perfect pitch and keyboard skills that brought that physical marvel to life. Standing in Canterbury Ales while Jim Pin was cranking away (I think Rob Barraco was playing a way-outside solo) Bruce was able to quote to me the chord changes to "Hot Fun in the Summertime" (which are very minor 7/ b5-ish) out of his head. He played the grand piano on stage at Paper Bag #2 and played the Tonight Show theme at the very end of the show. He also had the good fortune to be singing "Low Spark of High Heel Boys" at Bag #9 when Scotty K came onstage as the Energizer Bunny. Little Buster never played in the Bag but he was a tremendous influence on many of us who do. I was Busterized many times. Boy was he fun to watch and listen to. H:e was truly the real deal. Gene Gennusa played guitar in the Bag from 1980 through 1985. He photographed the Bag in '86 and '87, went on to become a well respected photographer in the music industry, and then returned to the Bag in 2004. Hundreds of his photos are on the Bagsite. Gene was a friend and a good guy. Barry Ambrosio was the guitarist and singer for the legendary New Day Band. His guitar technique was flashy but clean. At a time when guitarists almost exclusively used Fender and Gibson guitars, Barry was the first guy I know who played a "custom" guitar, with swirly cutaways and a strange headstock. He had a smile that was infectious and indicated that mischief was not far behind. Phil Antonucci was a great guitarist and an even greater guy. He was an Emmy winning sound engineer and a tireless advocate for music education. We will have several Phlant cheers tonight..

We are musicians. We live a different life, in bars and diners and clubs and catering halls and come home as the sun comes up and put off joining the "real world" as long as possible. It is a great life, rich and rewarding and so so so much fun. We look after each other and are loyal to each other. Sometime during the night tonight, remember someone missing from your life, smile and have some fun for them. We all can live on in the memory of our friends, family and colleagues. Take care of each other, be loyal to each other, and most of all, have fun.


This is the spot where I get to thank: Dick at Supreme Trophy in Huntington Station; Eko Video; S-K Sound; Lightcraft; Mark Coffey and the crew at Goldman Bros.; Minuteman Printing in East Northport; The Maker of the Melon Peggy Irwin; Dawn Barca - the sign girl; Lisa Layton for her wonderful work collecting and distributing food; the faculty and staff at all the Island Trees Schools; my three girls, Emma, Sara & Sue for making me the happy boy you see here tonight. As you can see, I live a charmed existence.

Mulcahy's is some great place to enjoy the Bag. From John Murray, right across to the bar backs, every one of the seemingly endless number of employees of this club is unfailingly helpful. These people understand the the Paper Bag at its purest essence. Mul's is the Bag's home for life, in no small part due to the support provided by these fine people. Please thank the Mulcahy's staff when you see them. Patronize this fine establishment all year. Get home safely

THE BROWN PAPER BAG
is the only thing civilized man has produced that does not seem out of place in nature. Crumpled into a wad of wrinkles, like the fossilized brain of a dryad; looking weathered; seemingly slow and rough enough to be a product of natural evolution; its brownness the low key brown of potato skin and peanut shell, dirty but pure; its kinship to tree unobstructed by the cruel crush of industry; absorbing the elements like any other organic entity a No. 8 Kraft brown paper bag lay discarded in the hills of Huntington and it appears to live where it lay.

the 2015 Paper Bag EXECUTIVE BOARD
Many people wonder how this crazy, complicated show, with all its myriad details, ever comes together at all. Most of the credit goes to the Executive Board who work many hours so that we can all enjoy the Bag. Thank them when you see them go by.

Tony Rome Scott Savitt
Cheese Calzones Mary McAndrews
Vocalists Denise Corazón
Guitarland Joe Anziano, Mike Cummings
Keyboard Ghetto Gary Quenqua, Larry Ketchell
Horns Lenny LaPinta
Harps Joe Santino, Paul Shields
Basses Tom Flyntz, Lester Saldinger
Percussion Scott Kistenberger, Don Larsen
Sound Larry Phrögk Perlman
Aural Enlightenment Tom Heinisch
Construction George Ranzette
Door Crew Gloria Vasco, Maureen Grasso, Dawn Barca
Ladies Auxiliary Sue Guido
Shirt Guy par excellence Mark Coffey
Mr. Guido's Valet Jim Mola
Mr. Guido's Spiritual Advisor Tom Russo
Tow Truck Driver Tow Truck Jack Brescia
The Group W Bench Dr. Degs PhD.
go ahead to Paper Bag #39