Open Mic Night with Mike and Mike
Hosted by Mike Guido and Mike Nugent
Tuesdays - 8:30 start
The Nutty Irishman in Bay Shore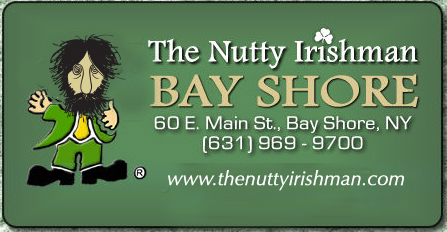 We are pleased to announce that we now have a perfect venue for the Paper Bag vocalists and instrumentalists to meet and play together all year long.
The Nutty provides a full back line (guitar amps, keyboards, bass amp, drum set etc.), stage lighting and complete PA services with the sound board being manned by your old pal Mike Guido and the stage commanded by good old Mike Nugent. We will also enjoy the talents of Ian Pitillo on drums and Mark Mancini on keyboards.
All are welcome to sing, play, dance, drink, socialize and be merry. Feel free to click the email link below to give us any special requests that you may have and we will endeavor to be prepared for your visit. Have as much fun as you possibly can.