Here you see a picture of Cheese Calzone Alison Bardeguez as she mounts the stage for her rookie appearance at Paper Bag #27 - 2004.
If you roll your mouse over the image, you will see Lance Corporal Alison P. Cheese Calzone as she awaits the ship that will send her home from Kuwait.
You may remember LCpl Cheese's triumphant return to the Bag in full dress uniform when she dropped and gave us 20 push-ups on request. Her mother, a formidible woman in her own right, then dropped down but did not push-up. Not even once. Hmmmm … I don't think I'll comment further on that one. You can judge for yourself. Click here to view a 2 minute video of the push-ups, actual and imagined.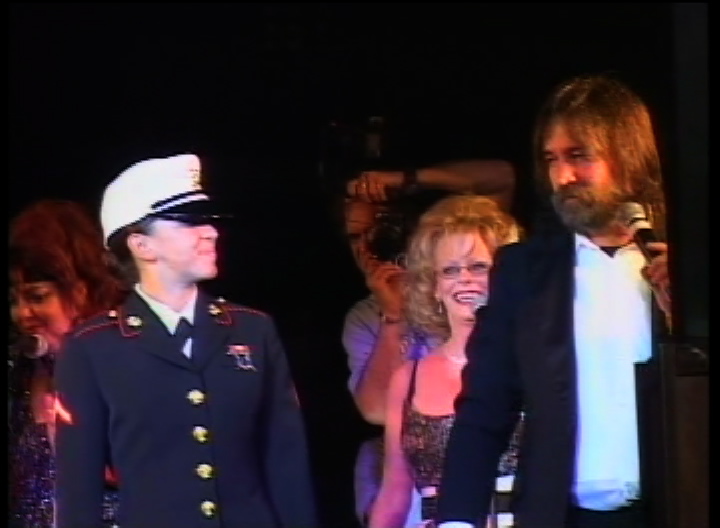 Should you wish to send email to our fighting woman, please click here.