click here to return to the JSB History Page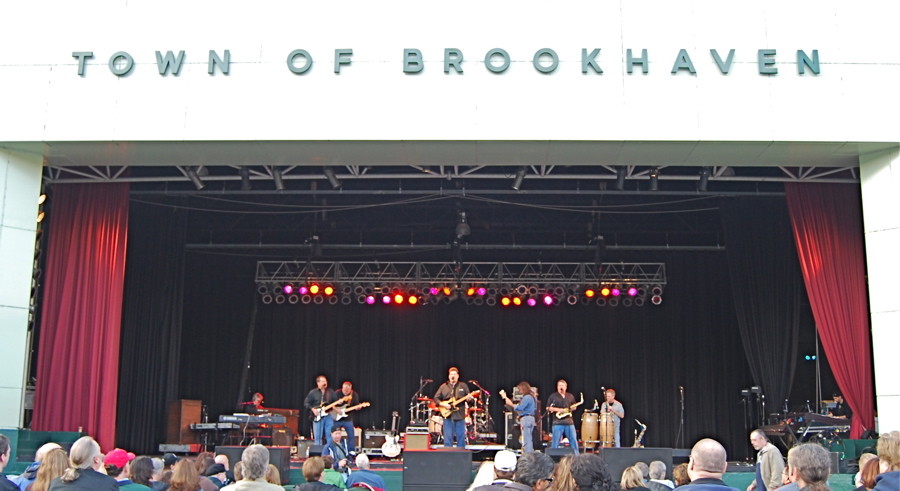 2008 was a good year for the JSB. We spent the winter recording our first studio cd. We played at the Boulton Center to our friends and family at a once-in-a-lifetime retrospective concert. To top it all off, we have now been certified by the Long Island Music Hall of Fame to be among the Original Legends of Long Island Rock. As such, we performed at the Brookhaven Ampthitheatre along with the bands listed at the right and were presented with a L.I.S.A. (Long Island Sound Award) for our outstanding contribution to Long Island's music history.

We are pleasently surprised and very honored to be recognized in this way. We accept this award on behalf of you, our audience … our friends … and especially our families. It has been very gratifiying for the guys (and girl) in this band to have had the privilege of playing music with each other these many years. It is also gratifying to be selected, along with these other fine Long Island Bands, for recognition. So many of our friends have been playing the Long Island clubs right along with us for all these years. This award is also a nod to them. The rock musician community that formed on Long Island during the 1970's is still here and still going strong. We may not be out there playing 6 nights a week (and every other Sunday at the OBI) like we used to, but we are out there and the experience of standing on whatever stage, playing our music to you (the same audience that has been listening to us since the 70's) is still about as satisfying an experience a musician can have.

Most of all, we thank you for all the fun. The years and years and years of laughter.